About Us
Audiopod has been servicing the Adelaide events scene since 2007. We specialise in audio visual hire for parties, weddings & events of all sizes.
We love parties & events and look forward to being a part of yours
We are a small boutique business and every event that we do is special to us. All of our team has a history of hospitality and events work, and we all love a good party. If you have any special requests or want to go a step further and have us help with the management of your event, please call us. As well as hire, we also event manage a number of premium events around Adelaide.
Our unique team of audio visual and events specialists are committed to providing every customer with friendly and professional service. Feel free to contact us directly to discuss your needs.
HAMISH MCADAM
Director
After 18 years of events and hospitality experience, Hamish transitioned his skills across to providing audio visual equipment to events throughout the Adelaide region. His vast knowledge and experience in event management is applied to the operations of Audiopod. He has been working within the audio visual world for over 15 years.
TROY ANDREWS
Manager
Troy has been working with Audiopod since 2009. He completed his live sound production Cert 4 with SAE.
Troy manages the Audiopod warehouse inventory, and performs the majority of deliveries to our clients throughout South Australia.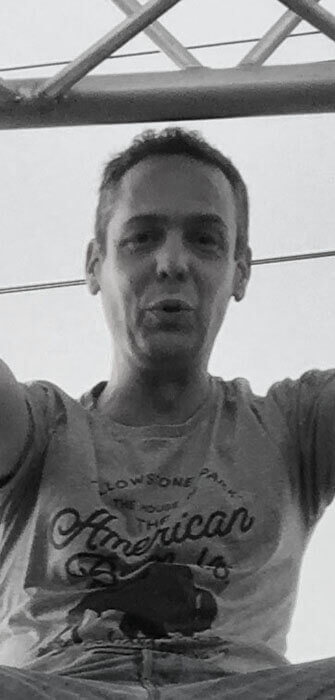 DANIEL OWERS
Visual Technician
Daniel Owers was first put in front of audio equipment as a teenager by his father, a Anglican church Minister, who would go to any length to keep his son in church. Daniel has always had a love for electronic music and has DJ'd in clubs and events for the past 15 years. Daniel specialises in events with multiple screen setups, and visual production.
BRENDAN MAGRATH
Audio Technician
Brendan completed a diploma of Audio production from the SAE institute in 2011, and has been in the music scene for decades in various bands. He enjoys mixing large bands and running stage management. 
FREE LOCAL DELIVERY & SETUP
With all audio visual & party hire, we deliver & set up your equipment.
If your event is within 15km of Adelaide CBD, we deliver for free. Beyond this zone we charge a small delivery charge to allow us to deliver to your venue & set up your equipment.
We offer FREE delivery to any venue that is within 15km of the Adelaide CBD.
Orders must be over $120.00 to qualify for free delivery
Delivery & Pick-up times must be between 8am & 8pm
Deliveries or Pick-ups outside of these times will incur an out of hours charge. POA
Delivery charges are based on a KM from the CBD basis
Any charges relating to Delivery/collection will be shown at Check-out
.